More Pics from Oct 4, 1998
Ok, so Lionel had a good time snapping some pics, so here they are...




All of us...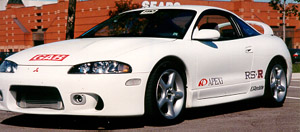 Our visitor from the US...
"Here's one killer front end"
"If looks could kill...Slopoke would
be wanted for mass murder"
Steve performing the obligatory newbie
restrictor modification.
Slowpoke's - not so slow new mods...
More Comments you want to add? Submit 'em!